Check out our New Color Line from Italy!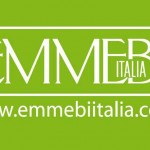 Emmebi Italia
This exquisite Italy-based hair product company specializes in environmentally free products—such as no-ammonia permanent hair color, a mineral and treatment line that offers organic shampoos and conditioners.
GMazza Salon is proud to be an ambassador salon for this luxury hair care product line from Nick Arrojo, the downtown Manhattan celebrity hair stylist/ We carry an array of Arrojo customized cleansers and conditioners, as well as luxury styling and finishing products including Curl Enhancer, Shine Luxe Oil and PrIMP Working Spray.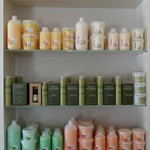 035 Milk
We call this the "delicious line." Imported from Italy, the 035 Milk Line features organic shampoos, conditioners and treatments for a range of issues—such as hair loss, dandruff, itchiness and oiliness. The shampoo and conditioners smell so good you'll want to eat them! The line consists of four different sets of shampoos and conditioners with "flavors" like mint chocolate, orange popsicle, Italian peach and coconut.
Goldwell
Proud to use Goodwill Kerasilk Smoothing Treatment, the first customizable, long-lasting smoothing service for hair smooth like silk for up to 5 months. Make unruly, frizzy hair manageable. Softens waves and smoothens the overall hair structure. Reduces daily styling time significantly.
Versum
Versum B-Tech offers an intensive treatment line that gives hair a cosmetic lifting effect. The B-Tech treatment is prepared in the moment it is used according to the customer's specific needs, thus preserving the full restructuring power of its active ingredients.
The hair immediately appears full-bodied, soft and bright.