Check out our New Color Line from Italy!
This exquisite Italy-based hair product company specializes in environmentally free products—such as no-ammonia permanent hair color, a mineral and treatment line that offers organic shampoos and conditioners.
GMazza Salon is proud to be an ambassador salon for this luxury hair care product line from Nick Arrojo, the downtown Manhattan celebrity hair stylist/ We carry an array of Arrojo customized cleansers and conditioners, as well as luxury styling and finishing products including Curl Enhancer, Shine Luxe Oil and PrIMP Working Spray.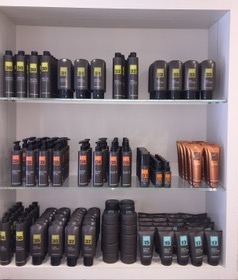 Gate
Emmebi Italia- made in Italy
Shampoo and Styling Products by Emmebi Italia– made in Italy
A simple line of Shampoo and conditioners that smell delicious.  The shampoos are so gentle they can also be used as body wash.
Gate Styling – Offers smoothing cream, , curl definer cream, hair gels, wax, paste and inca oil.
Goldwell
Proud to use Goodwill Kerasilk Smoothing Treatment, the first customizable, long-lasting smoothing service for hair smooth like silk for up to 5 months. Make unruly, frizzy hair manageable. Softens waves and smoothens the overall hair structure. Reduces daily styling time significantly.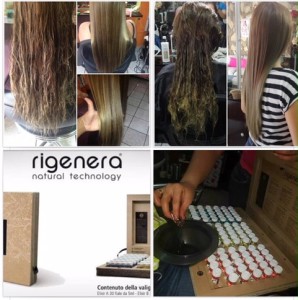 rigenera
a natural technology-made in Italy
bengrafhair.com
A product and treatment line made with thermal water, rich in silk proteins, Aminoacids, vitamins group B specific for hair health and Hyaluronic Acid. The treatment line is a customizable treatment made up of 3 different cocktails, A,B and C – each cocktail can be used alone or combined depending on the hair need.
A Cocktail – Intense repair for dyed bleached and very dry hair
B Cocktail – A plumping agent for damaged and brittle hair with split ends
C-Cocktail – Smoothing agent for unruly, curly hair- a perfect in between treatment for hair that has been chemically straightened or a Keratin Treatment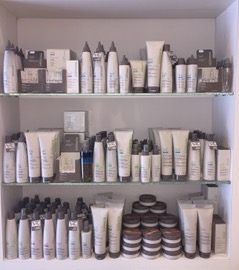 Versum
Made in Italy
Offers a hair and scalp treatment ritual which enhances the natural qualities that make each treatment unique. Organic plant-based ingredients join forces with the stylists creativity to provide a sublime spa-like experience in Salon and at home.